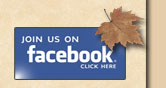 Our Designs
Handcrafted with various Michigan-found items.


Nature-inspired earrings with a touch of Michigan.

Wear one, two, or ten…
whatever it takes to brighten
your day—naturally!


These unique treasures are crafted from porcupine quills, beach-smoothed shells, and complementary beads

Created with REAL flowers and found treasures.


Find out why our creations are so unique.


Made from various beads, baubles, and trinkets.